All RDA groups are self-financing. We do not receive money from the national RDA charity who help with education and training and organise the National Championships.
We have to raise enough money each year to keep running. This comes from riding fees, with the deficit being made up by donations and fund raising.
Our fundraising has to cover one staff member, feed and stabling for our horses, veterinary charges and the farrier, as well as buying and maintaining saddlery and rugs, along with specialised items, maintaining the surface of the indoor school, paying for its electric lighting, heating the club house and insurance.
Our riders pay small, nominal fees for their lessons; our only regular income. The deficit has to be made up by grants, events and donations from clubs, societies, individuals and fund raising activities.
We are always very grateful for your donations and sponsorship money. Please send them in an envelope along with the donation form, marked for the attention of The Treasurer. If you are a UK taxpayer, please Gift-Aid it. We can claim back an extra 25p from HMRC for every £1 donated. Write your name and address on a note and say you'd like the payment Gift-Aided, then send it to us in an envelope and we'll do the rest.
Amazon Smile
Gift Aid
Fairlight Hall RDA is registered with the government's Gift Aid scheme so we are able to reclaim, direct from the Inland Revenue, the basic-rate tax paid on donations by tax-paying supporters. This amounts to an extra 25p for every £1 donated – at absolutely no cost or inconvenience to the donor.
Higher-rate taxpayers will benefit personally by being able to re-claim the difference between the basic and higher rate tax paid.
So if you are a UK taxpayer and pay Income Tax and/or Capital Gains Tax at least equal in value to the amount of Gift Aid claimed on all your charitable donations in the tax year, we would be very grateful if you could complete a Gift Aid declaration. We will do all the rest. Thank you very much.
Please Click Here for a printer friendly Gift Aid Form GiftAidForm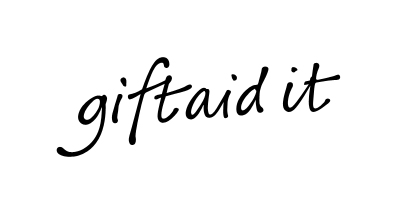 ---